Big Changes are in Store for the 2021 Chevy Silverado Pickup
The new 2021 Chevy Silverado pickup is rumored to have some exciting new changes for its most current model year production. Every year more automated features and standard safety inclusions are expected of modern vehicles, due to competition and efforts to improve design and functionality.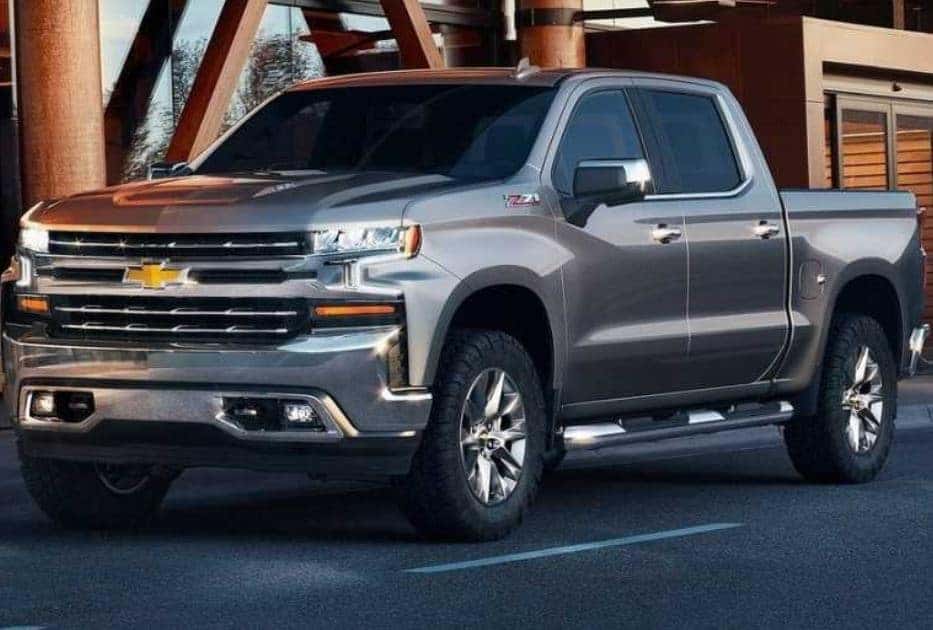 While luxury or trendy vehicles see these implementations first, more economical and versatile vehicles eventually feel the pressure and begin to offer similar features. Many of these newly introduced safety and technology features have found their way into the design of the new 2021 Chevrolet Silverado. What exciting news for potential buyers who are already loyal to this brand!
Safety Feature Additions and Upgrades
When we said the new 2021 Chevrolet Silverado was stepping it up with safety features and tech innovations, we meant it. Three new safety elements will be made standard for this new pickup model and will be available across the entire model lineup. These long-awaited features include:
Automated Emergency Braking
Front Pedestrian Braking
Forward Collision Alert
Though each model of the Chevrolet Silverado pickup had variations of other safety features, or severely lacked any at all, these new additions will be welcomed as standard on all trim levels and packages. Whether a buyer is shopping for a new base model Work Truck or the most premium High Country model, they will see these three active safety features included in their spec listing.
Though pricing has not yet been announced for the lineup and its new additions, Chevy enthusiasts are expecting to have the numbers revealed soon. In previous years, buyers would have to pay thousands of dollars to add these features to lower level trims. Now they are simply included in the base price making the 2021 Chevrolet Silverado much more desirable and marketable.
Appearances Matter
Since these safety features will become standard on all models, some consumers want to know how this will appear for models that already sport a variety of similar inclusions. Specifically, these three features will become part of the Safety Essentials Package that is already inherent in the design of the Work Truck, Custom and Trail Boss trim levels.
In contrast, higher trim levels like the LT, LT Trail Boss and RST will incorporate them into their unique, pre-existing safety packages. Furthermore, trim levels such as the LTZ and High Country that feature premium attributes will incorporate these features into the Safety Package 2 that they already maintain.
These trim level configurations are a bit difficult to understand, but they are relevant to the way in which safety features are presented for each trim level. In fact, some trims are known for the packages they incorporate and the expectations of features within that offering. For their 2021 Silverado model, there is no doubt that Chevrolet increased the value and offerings for every single trim level from base to premium allowing more consumers to feel safer and more modern in their new pickup truck.
Anticipated Unconfirmed Updates
The standard inclusion of new safety features is the only known upgrade that the 2021 Chevrolet Silverado plans to unveil in its new model. Yet, there are speculations on additional upgrades and/or introductions that have yet to be confirmed. Still yet, these expectations are worth noting as they will likely come to fruition in coming model years.
Rumors of an interior revamp have been floating around, as well as additional cockpit technology contributions. Many of these changes arise from changes that are released in similar models, such as the Chevrolet Tahoe and Suburban.