Sewell Auto Parts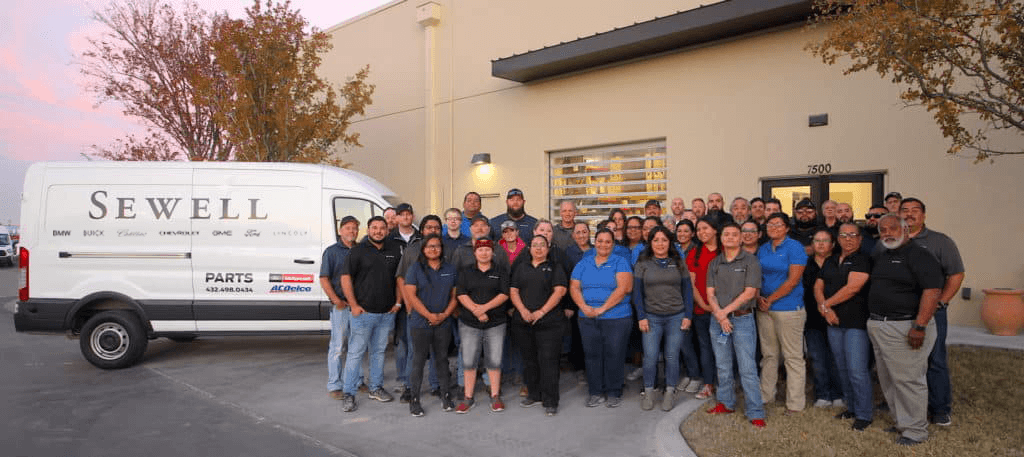 Sewell is an award-winning automotive parts dealer that serves the entire Permian Basin, including Odessa, Midland, and Andrews! For over 100 years, the Sewell team has worked diligently to deliver high-quality service for an affordable price.
Sewell offers many brands of genuine OEM parts (including Ford, Lincoln, BMW, Chevrolet, Cadillac, GMC, and Buick) to our customers whether they're planning a DIY home auto project, need repairs at our dealership, or want to improve their car with new accessories.

The Sewell parts team keeps a large inventory of factory OEM parts in stock at all times, which benefits you. We know you need your car and truck parts fast, and our team will beat all others. We know how valuable it is for you to fit the vehicles you're servicing with genuine manufacturer parts. In fact, using factory parts over aftermarket parts can be the difference between having a car that lasts for ten years or more and a car that dies out prematurely.
Whether you're considering maintenance, repairs, or accessorizing your vehicle, you can ensure you're getting the right product at a fair price by purchasing your parts and accessories directly from the Sewell parts team. You can call us, visit us in person, or click to order below and our team will set you up with exactly what you're needing!
We are also happy to offer delivery!