The Future of Driving is Electric: Lincoln Commits to Electric Vehicles as a Big Part of Their Future
When I think of the Lincoln brand, I immediately think about luxury and refinement. There are also thoughts of the performance and capability this lineup has offered over the years. As a luxury brand, Lincoln certainly has developed a reputation for providing drivers with a thrilling driving experience. I still think back to how impressed I was with the smooth acceleration in my parents' Lincoln Continental.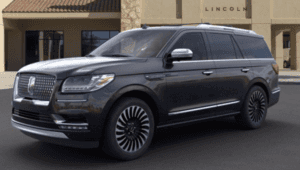 A lot has changed over the past few years in the automotive industry. While gas-powered engines are still in the majority, there has been a huge shift to hybrid and electric technologies. It is clear that electric is a big part of the future of driving. Not wanting to get left behind, Lincoln has made a big commitment to making electric a big part of their future.
Coronavirus Complications
2020 has been a crazy year for everyone, and the automotive industry is no exception. When the year began, I was excited to hear that Lincoln was developing an electric vehicle that was going to be reminiscent of the Rivian R1S. The plan was to launch it for the 2022 model year, and it was expected to have some big specs. There were rumors that this crossover SUV was going to have a four-motor set up and be able to generate 754 horsepower and 815 pound-feet of torque. The resulting driving experience could have been epic.
Unfortunately, issues resulting from the coronavirus led to Lincoln scrapping its plan to go ahead with this vehicle. While this concept was sent to the graveyard, Lincoln's commitment to electric has stayed strong.
Committing to an Electric Future
As I drive to work every morning, I see more electric vehicles joining me on the commute. It's really no surprise. With the increased ranges, the availability of charging stations, and the quicker charging, electric is becoming a very attractive way to travel. It's even more intriguing when you factor in the savings you get from not having to fuel up and the decreased maintenance costs.
Ford CEO, Jim Farley, also recognizes that more drivers are drawn to the possibility of electric vehicles. This realization was behind his statement that electric cars were "fundamental" to the Lincoln lineup of vehicles. He stopped short of announcing any new models in his remarks.
While no official word has been handed down by Lincoln, it is clear from reports that have come out previously that the automaker is working on many electric vehicles. Despite the Rivian-based vehicle no longer being on the table, those reports state that Lincoln is still looking at producing at least two different SUVs.
I am excited to hear that one of the SUVs may be modeled after the Ford Mustang Mach-E. Obviously, this version would have all the Lincoln style and touches that many drivers, including myself, have come to expect from this luxury brand. My hope is that some of the upper-level powertrains in the Mach-E are what inspires what is under the hood of the Lincoln version. It is uncertain when this could be released, but, before the COVID-19 pandemic, some state that it was expected in late 2021 or early 2022.
There isn't a lot of information about the other SUV that is being planned, but it was said that Lincoln hoped it would be ready for the 2023 model year. With the coronavirus still heavily impacting much of the country, it's anyone's guess. My hope is that Lincoln will have at least one electric vehicle out to the public in the next few years.
Investing in the Future
I have had a lot of fun driving Lincoln vehicles over the years. I have always felt like Lincoln offered a superb driving experience whenever I got behind the wheel of one of their cars or SUVs. With electric poised to be the future of driving, I am glad to see that Lincoln is dedicated to making sure they don't get left behind.