The GMC Acadia Makes Edmond's Top List for 2020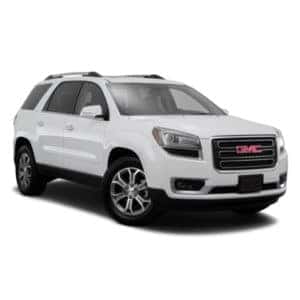 2020 GMC ACADIA is one of the best-updated cars for 2020 if the Edmunds list is worth anything. This top of the line car makes it in the list, comprised of BMW 7 series and Audi Q7, thanks to refreshed styling, top-notch technology features, and new power trains. I love the tweaks, including new bumpers, refined center console, and LED headlights, which give the car design a new modern look. Below are features that make the vehicle great in detail.
The GMC Acadia has a New Engine for a Smooth Ride
2020 Acadia now comes with a turbocharged four-cylinder that provides a medium between the fuel-efficient base engine and range-topping V6 engine. It allows one to enjoy two worlds of fuel efficiency and pleasing power.
The car's engine handles most driving conditions pretty well thanks to a base 193 horsepower four-cylinder. What I love about the engine options is that I can choose 310 horsepower V6 for grunt. Alternatively, the turbocharged cylinder with 230 horsepower will get the job done. Either way, these engines are more reliable and accelerate much better than the base variant.
AT4 Trim
Another top addition by GMC is AT4 trim. Beside all-terrain tires, the car is fitted with 17-inch gross black wheels and black chrome grille that gives it an athletic and contemporary appearance.
In addition to the aesthetic appeal, the car is designed with convenience in mind. Its power-adjustable heated mirrors work in tandem with a programmable power liftgate.
Expansive Cargo Space
Acadia has spacious 12.8 cubic feet cargo space behind the third-row seat. This space is enough for my grocery shopping or a weekend vacation luggage. I found out that I can create more space by the third row to create 41.7 cubic feet and a massive 79 cubic feet space when the third and second rows are folded.
Versatile Seating Design
The seating layout is quite versatile. It can fit seven people in three rows. The AT4 does not come with third-row, meaning it can only seat five people. There is plenty of space in the front seat, while Acadia's third row is most suitable for children. The second row of Acadia's outboard seats comes with two sets of LATCH connectors. This system boasts of second-highest rating for ease of use by the Insurance Institute for Highway safety. The lower anchors are fitted deep into the seat.
This 2020 Acadia has Top Class Infotainment
One thing I love about this car is its tip-top technology entertainment and navigation features. Acadia 2020 GMC user-friendly infotainment system comes with an 8-inch easy to reach and see touch screen. The interface is responsive to inputs making it easy to adjust settings.
Besides the touchscreen, the system is fitted with a six-speaker audio, Wi-Fi hotspot Bluetooth, satellite radio, and five USB ports. What puts Acadia 2020 in the league of top cars are the contemporary new Android Auto and Apple Carplay features.
Other exciting features include HD Radio and dual navigation panel sunroof. The car makes it easy to charge my devices thanks to wireless device charging. I also love the rear sera entertainment system, which means I can keep kids and other passengers with entertainment that appeals to them most.
Desirable Gas Mileage
If there is one area that Acadia beats its competition, it is the gas mileage and turbo engine, all of which produce a high rating.
A Car for Comfortable Ride
GMC has produced an excellent car for cozy drive and maneuvers in most road surfaces. The 2020 GMC Acadia has upgraded entertainment and navigation system for refined ride quality and modern technology to keep you connected.
The AT4 trim is more suitable for off-roading. In addition to the excellent driving experience, Acadia has an incredible tow capacity up to a maximum of 4000 pounds when properly equipped. Acadia 2020 is a luxurious ride with a myriad of top features that will make you feel comfortable and safe. It is the best choice for large families looking for a luxury car with smart storage.